Bid Opening for Reconstruction of Crnaja Tunnel at the Main Road M17, Section Konjic – Jablanica
Within the framework of the Federation Road Sector Modernization Project (P152406), PC Roads of the Federation of Bosnia and Herzegovina organized today a public opening of bids for reconstruction of Crnaja Tunnel at the main road M17, section Konjic –Jablanica.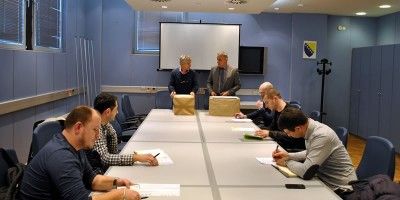 The bids were submitted by the following companies:
- Hering d.d., Bosnia and Herzegovina
- JV HP Investing d.o.o. and Euro-Asphalt d.o.o., Bosnia and Herzegovina
The Evaluation Committee will proceed with review and evaluation of all bids received. The evaluation criteria will be the lowest price of the technically complying bid.
The project will be funded from the World Bank (IBRD) and the European Investment Bank (EIB) credits.