Beginning of Reconstruction of the tunnel Crnaja
FBH Roads hereby informs the public and traffic users that the preparatory works on the reconstruction of the Crnaja tunnel will begin on Monday, 11 January 2021.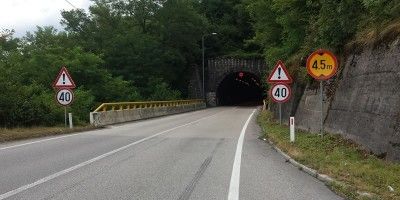 Once the Contractor obtains the approval of the TMP from the competent ministry, the traffic through the tunnel will start to take place alternately, over a one traffic lane, and will be regulated by traffic lights. The public will be duly informed about the date of the commencement of the new traffic regime.
Given the condition of the Crnaja tunnel and the necessity of works on its reconstruction, and especially bearing in mind the safety of traffic users, FBH Roads kindly asks the public for a patience and maximum understanding of the necessity of the works to be performed.
Any request for information, complaint or suggestion regarding the works on the reconstruction of the Crnaja tunnel can be addressed directly to FBH Roads, via email crnaja.info@jpcfbih.ba, fax + 387 33 250 400 or by mail to the address JP Ceste FBiH d.o.o. Sarajevo, Terezija 54, 71000 Sarajevo.
All relevant details related to the project of reconstruction of the Crnaja tunnel shall be disclosed regularly by FBH Roads through its website (www.jpcfbih.ba), via BIHAMK and HAK, as well as the media.